we can quilt from materials of max 240 cm width
amount of needles/quilts is max. 82 pieces
we can quilt 4 layers of 1cm to 6 cm at the same time
for the main cover material, we can use soft polyester non-woven fabric of various weight, from 60g/m2 to 400g/m2 or sponge of weight from 18mm to 60-70mm
within 8 hours we can quilt , due to complexity of pattern, up to 7-8 thousand meters of layouts, cut according to measurement and prepare panels for further production
we can quilt most of the sides of mattress covers, cut them for desired width saving plenty of time which decreases production costs
we quilt on fabric, doppeltuc and 3D knitwear
We will adjust to your needs and expectations..
You send us a pattern that you would like to see on your mattress and we will check, as soon as we can, if there is a possibility to make it; then, will inform you about it. In the next step, we will send you a finished covers for acceptance. We can also design an individual quilt pattern for you which will be true to your ideas and adjusted to your product.
If you need to cut and sew by yourself, we are able to wrap your quilted material into rolls up to 50-60m in length (depending on the thickness), pack and send them to you.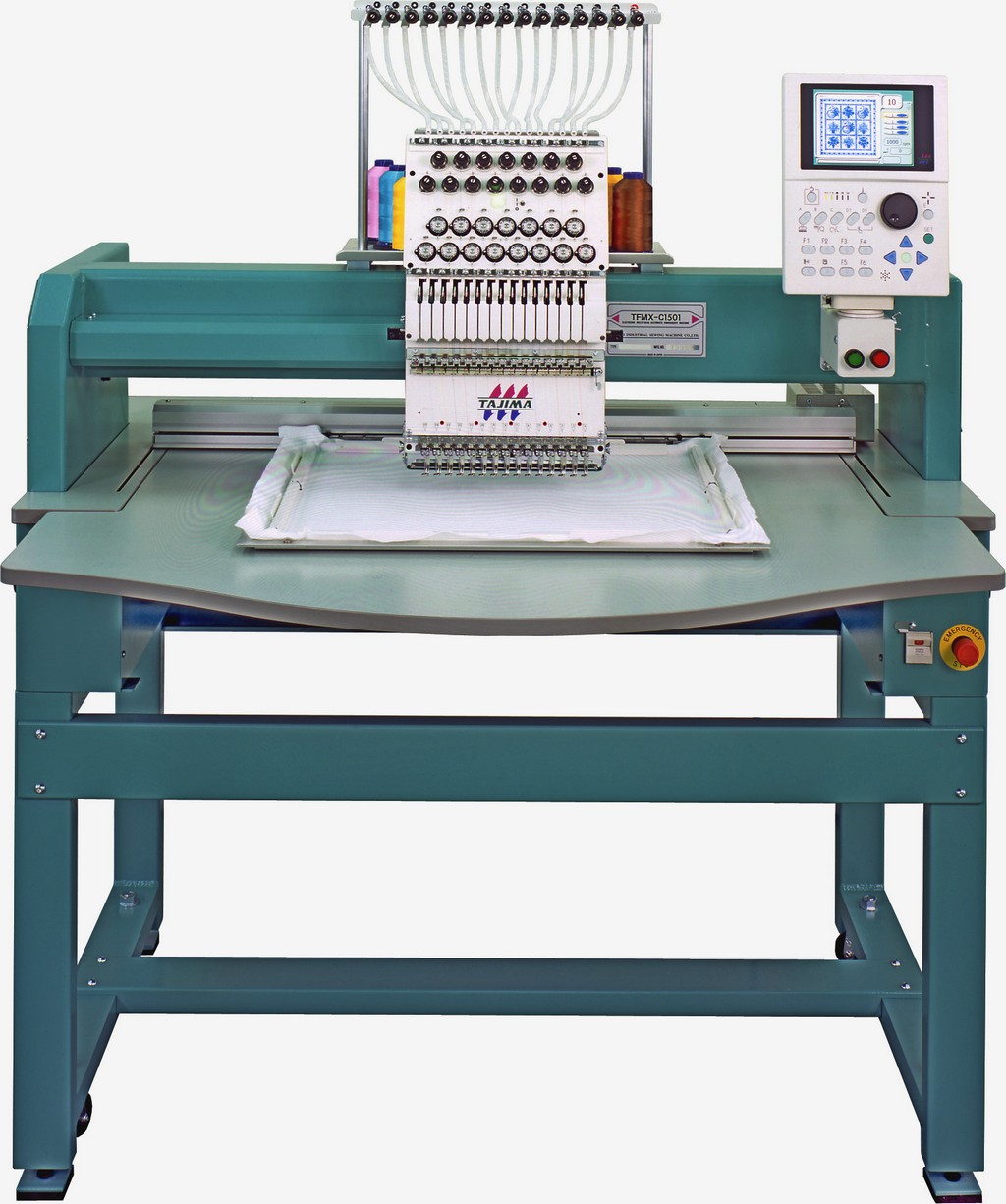 Tajima embroidery machine
For personalizing your product, we can embroider your design according to the pattern you are presenting to us or design it for you.
A professional, industrial embroidery machine of the Japanese Tajima manufacture is adapted to constant work on various materials.
This single - head machine can work with 12 embroidery colors at the same time. We can embroider on finished products as well as on flat surfaces with the speed of embroidering up to 1200 rotations.